Welcome to the WORLD FAMOUS FLYING UBANGI Web Page. This is the primary site of VA12 Reunion information for reconnecting with old shipmates. Please let us know that you have visited this site by completing the
Guest Book
data.
You may also email your home address to me at
jhkyle@gmail.com
That will get you on the Ubangi Newsletter mailing list. The Newsletter is published two times a year
.

Click here for the 2017 VA12 Reunion Page
Registration is now open for The next Ubangi Reunion
in
PORTLAND OREGON
July 20-23, 2017
Registration needs to be in to Joe Kyle by May 1,2017
Do you have a Sea Story or a piece of trivia that you would like to share? The Newsletter editors need your stuff!
Submit articles to
Joe Kyle
or
John Larch
All you want to know about the new NAVY.

Click this link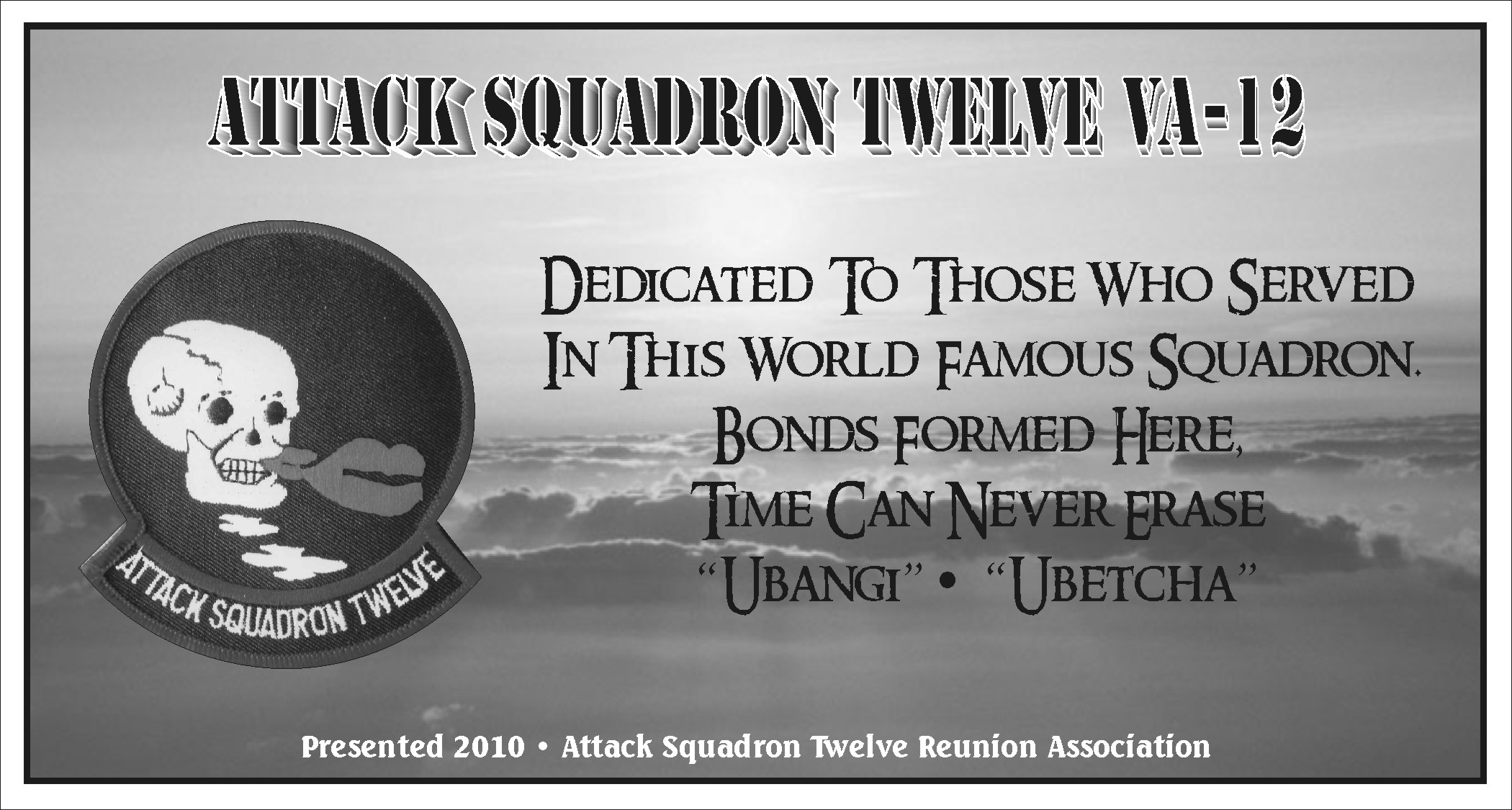 This plaque is on permanent display at the US Navy Memorial in Washington DC




Copyright 2010 - 2017 TJ Imaging Services
Contact the webmaster